Coming Soon
Many believe, and I believe, that I have been designated for this work by God. In spite of my old age, I do not want to give it up. I work out of love for God and put all my hope in Him. 
-Michangelo
As God's most beautiful works of art, we were created, out of love, to share Divine Life  now and forever. 
Made in the image of God, our creative gifts are to be used in bringing about the Kingdom in our time.
In this new podcast series, Sr. Jeanne Marie will offer reflections, practices, prayers, and activities to accompany you in developing a deeper spiritual life through a personal loving relationship with God.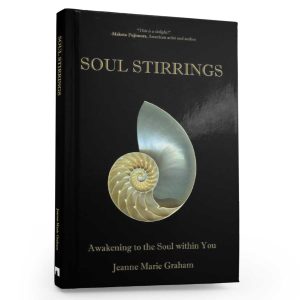 Soul Stirrings: Awakening to the Soul within You
 In preparation for these podcasts, we invite you to begin this journey by reading her new book.
"Drawing from her own personal experience, from several spiritual masters, and from what science teaches us about mind and body, Sr. Jeanne Marie offers sage and practical advice on how we can grow in our spiritual life.
Reading this book will assist readers to mature in faith, hope, and love and to realize more fully their fundamental identity and vocation as created in the imago Dei."
–Thomas D. Stegman, S.J., Dean and Professor of New Testament,             Boston College School of Theology & Ministry
Amazon: Click Here
Barnes and Noble: Click Here
AbeBooks: Click Here