Our Lady of Mount Carmel Triduum
Join us for our Live Streaming Masses for our Triduum honoring Our Lady of Mount Carmel
 Homilist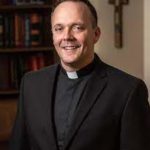 Reverend Matthew Monnig, S.J. 
Assistant Professor of New Testament Studies at Boston College
These three Masses will be videotaped and available for your viewing at later times. 
View Live Streams: Wednesday, July 14th, Thursday, July 15th, Friday, July 16th
Novena Prayer To Our Lady of Mount Carmel – July 7-16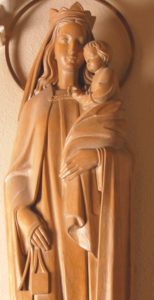 Oh most beautiful flower of Mount Carmel, fruitful vine, splendor of Heaven, Blessed Mother of the Son of God, Immaculate Virgin, assist me in my necessity. Oh Star of the Sea, help me and show me you are my Mother. Oh Holy Mary, Mother of God, Queen of Heaven and earth, I humbly beseech you from the bottom of my heart to help me in necessity (make request). There are none that can withstand your power. Oh Mary, conceived without sin, pray for us who have recourse to thee (say three times). Holy Mary, I place this prayer in your hands (say three times). Amen.